New Performance Management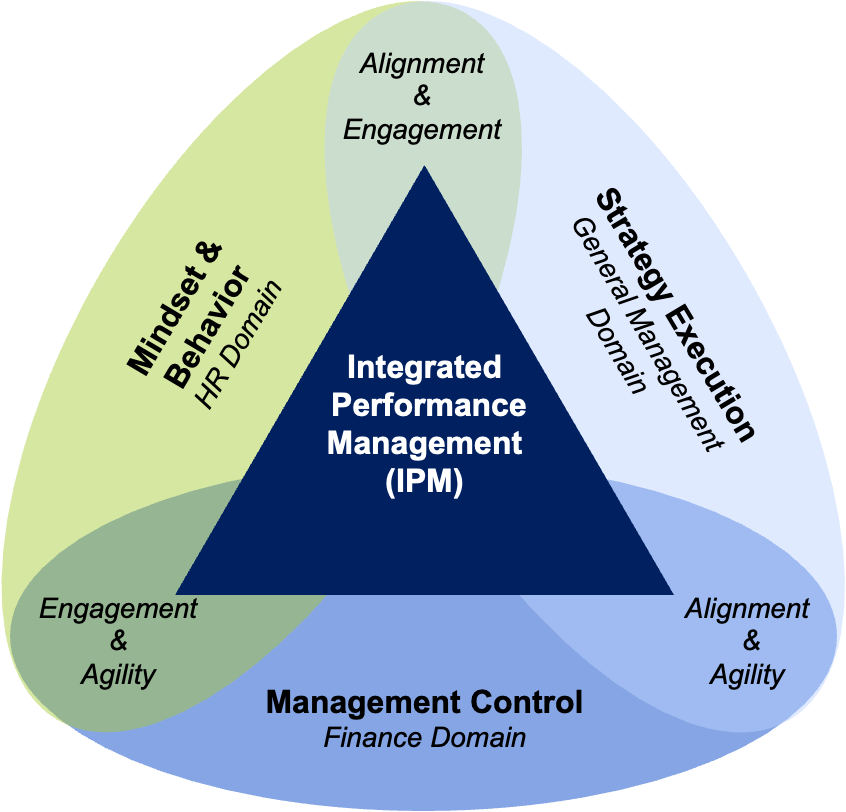 NPM (New Performance Management) GmbH supports companies in adapting management and control systems. The goal is to make traditional management systems based on command & control management and control patterns more flexible and agile. In this way, an entire organization can systematically better cope with the increasing complexity and dynamics in today's (VUCA) corporate environment and promote growth and innovation.
NPM uses a tried and tested approach that is based on many years of practical experience in adapting management systems in the industry and on scientific findings in the field of Integrated Performance Management at the Hilti Lab at the University of St. Gallen.

Click to stop / play again
based on the "Taylor Tub" by Gerhard Wohland
Driven by macro trends such as digitalization in particular, the dynamics and complexity in the corporate environment are continuously increasing. Changes are happening faster and faster. Conventional approaches to corporate management and control are based heavily on rigid strategic plans, annual goal-setting, planning and budgeting routines with detailed deviation analyses as well as classic individual performance remuneration (pay-for-performance). These practices still follow a command & control pattern that was created in the industrial age of the last century, based on a human image shaped by Taylorism. They develop into serious performance impediments and often stand in the way of necessary, quick adjustments in the company.

Self-
Control
supportive
"Command
&
Control"
Organization
Team Lead

Team Member
Agile
Organization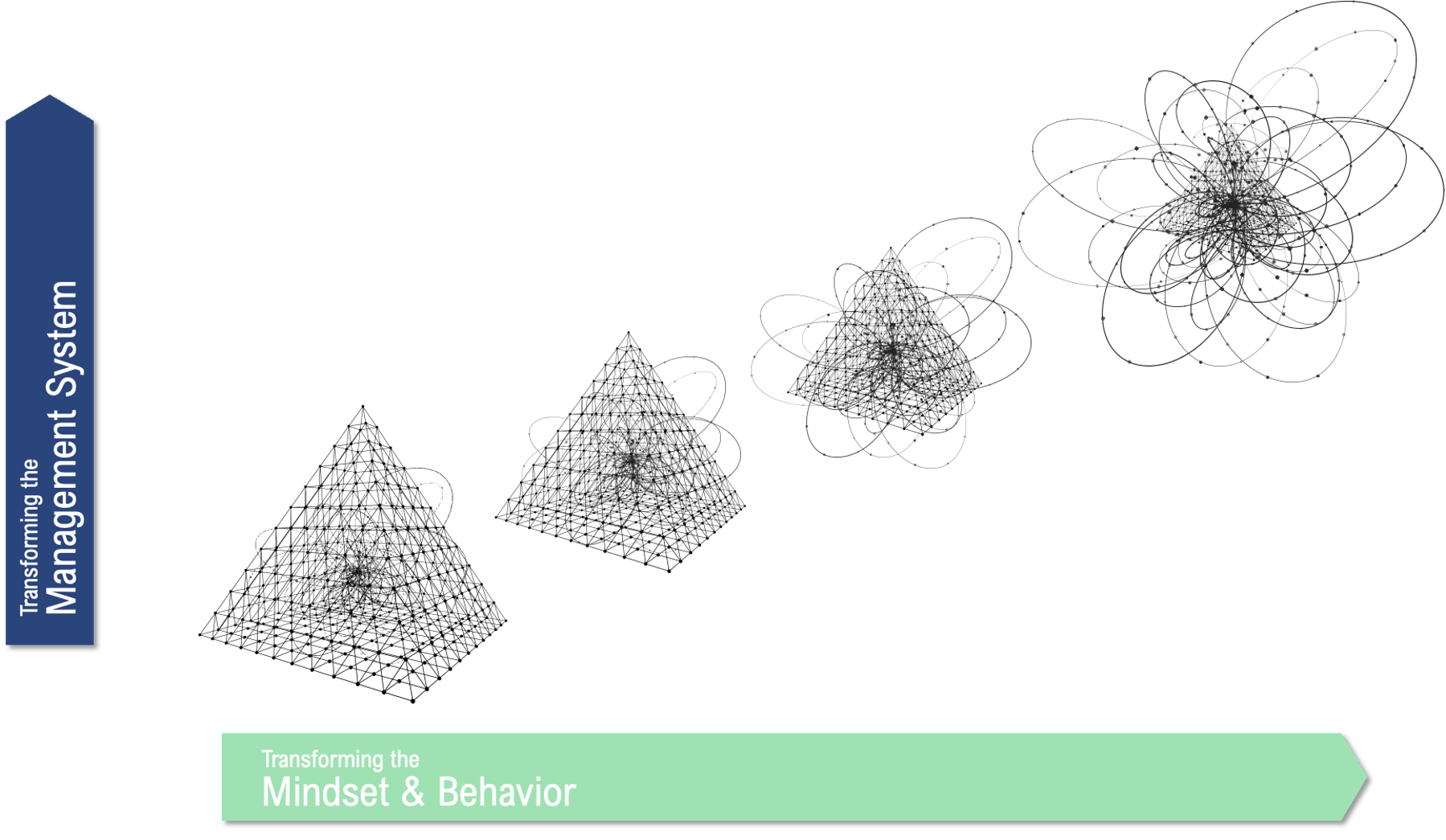 Behavior = f (person, context)

Guided
Self-control
Hierarchy
supportive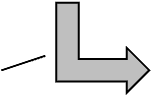 "Instructor"

"Executor"

Influence

"Coach"

"Creator"
A sustainable transformation of a corporate performance management system affects several management domains and requires a holistic approach. Management practices and tools have a major impact on the behavior of managers and employees. If the hard and soft factors of a corporate performance management system are properly coordinated, enormous synergies arise that can trigger lasting performance-enhancing effects in an organization. Both alignment and employee engagement are thereby promoted at the same time. Complex organizations can be managed more agile and, in today's environment, much more effectively and efficiently through a clever system transformation.