Clients
We have already successfully implemented the NPM approach in companies of different sizes and in different industries.
You can find a small selection of our customers here.
NZZ MEDIA GROUP
SWITZERLAND
Media Holding for print and electronic publishing including newspapers and magazines. With over 900 employees NZZ is generating revenues amounting to 230 million CHF.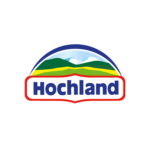 HOCHLAND GROUP
GERMANY
Family-owned business focused on the production, refinement and sales of cheese. With a workforce of more than 5,500 employees in 15 production sites Hochland generates a revenue of about 1,6 billion Euro.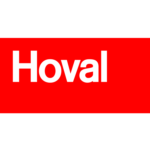 HOVAL
LIECHTENSTEIN
Hoval develops and sells technologically superior heating and air solutions. Founded 1936, the company reaches a revenue of about 400 million CHF with over 2,200 employees.

FESTO GROUP
GERMANY
Festo ist ein globales Familienunternehmen, das sich auf die Herstellung pneumatischer und elektrischer Automatisierungstechnologien spezialisiert hat. Das 1925 gegründete Unternehmen beschäftigt heute über 20.000 Mitarbeiter in 61 Ländern und erwirtschaftet einen Umsatz von 3,1 Mrd. EUR.

AEBI-SCHMIDT
SWITZERLAND
Aebi Schmidt is a manufacturer of special vehicles for municipal and agriculture. The company employs around 1,900 people in 14 countries and achieved sales of EUR 516 million in 2019.

HILTI
LIECHTENSTEIN
Hilti is a global partner for construction professionals: with cutting-edge technology for machines and products, software systems and services. The company is represented in over 120 countries and achieved sales of CHF 5.3 billion in 2020 with around 30,000 employees.